Some time back we conducted a survey among our customers and leads to see what are the biggest hurdles to implementing real-time location tracking indoors, what are the necessary features and trends in this field. I also wrote about some of the findings in a blog post. So we took all this information and more and integrated it in the new indoor RTLS. Here's a first introduction to the new and improved RTLS.
5 New features in the Eliko RTLS
– Small universal tags – the tags have shrunk more than two times. The design makes it convenient to place them in a pocket but also to attach the tag sturdily on a robot or a forklift.
– Ethernet and Wi-Fi connected Anchors – Whether you need a permanent set-up or a temporary one, we got you covered. Our anchors feature both PoE and Wi-Fi and can be used in museums, exhibitions, trade shows and other temporary venues.
– Enhanced tracking – We made the cell size more flexible so that you can add up to 10 anchors to ensure reliable tracking even in difficult environments. It also means that if you have a lot of tracked objects, the accuracy doesn't diminish.
– Extended UWB Range – UWB radio technology requires dedicated RTLS infrastructure, which makes the technology more expensive. We've extended our reliable range (the actual range might be more than twice the reliable range) so that you need fewer devices to cover your area. With only 4 anchors you can track objects in more than 2500 square meters/27000 square feet of open space.
– Complete RTLS Setup – Companies need much more than just the UWB devices to start developing their indoor positioning application. So we've made things easier for you by offering a complete RTLS setup. Our system comes with the devices, an RTLS server that runs our software, Wi-Fi modules, and the cables. Just start tracking.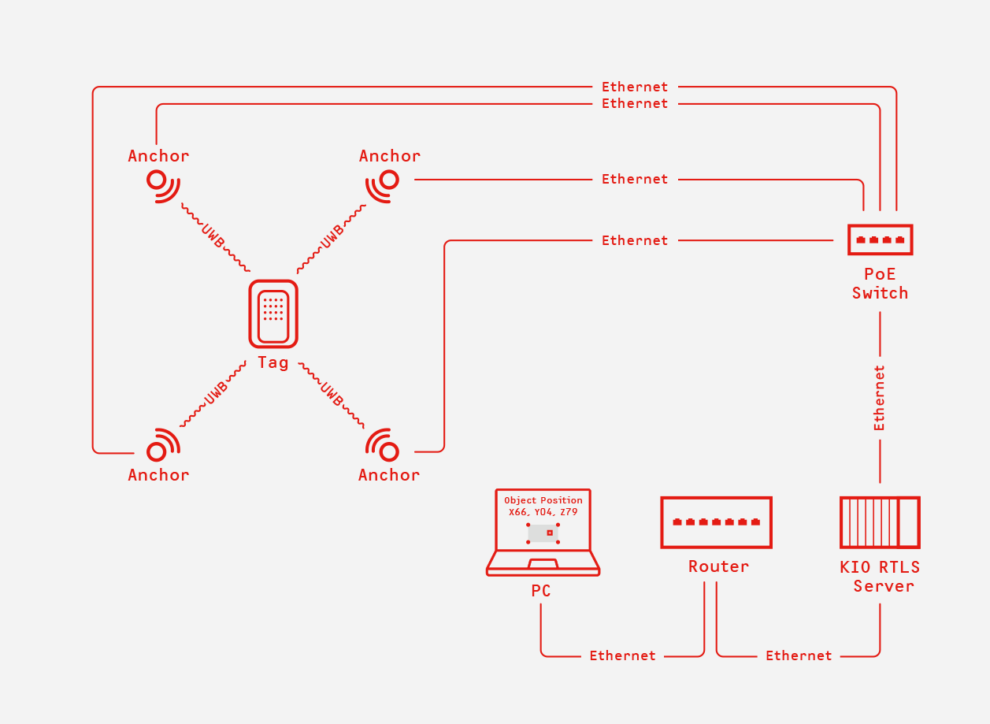 Remote maintenance
A business critical indoor location application needs constant monitoring to prevent any loss of data, but also to discover anomalies and fix them before they turn into problems. Our new remote monitoring service also helps to improve the overall system performance and take the guesswork out of Ultra Wideband RTLS. We let you focus on creating value for your customers and we'll worry about the technology in the background.
More to come
Our new system improves the quality, user experience and convenience of UWB tracking. We're not resting on our laurels and our team of dedicated radio engineers, programmers, and machine learning experts will be working on a host of new improvements for the future.
More information will be out soon but don't hesitate to write to us in the meantime.