Eliko UWB RTLS
Track vehicles, assets and people in industrial and other settings. 10+ years experience in providing low-latency, high accuracy results while keeping installation costs optimal. Build your application using our flexible platform.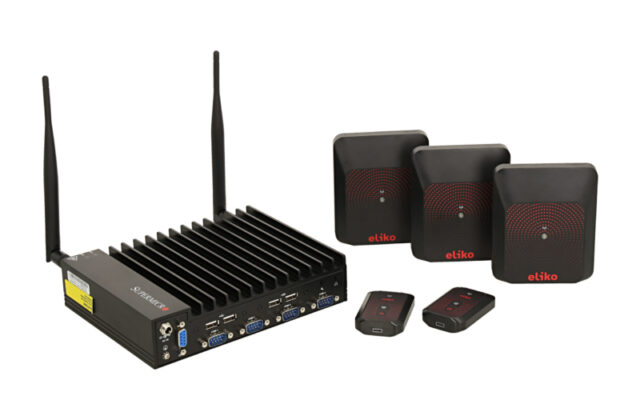 Accurate
Reliable 10-50 cm tracking even in complex environments. Gets the same result with less devices.
Reliable
Robust in challenging non-line-of-sight environments, indoors and outdoors.
Real-time
Down to 10 ms latency and two-way communication for safety and other demanding applications.
Flexible
Open APIs for integration & configurations to suit various use cases.
Trusted by




The Eliko UWB RTLS has been developed in close cooperation with our customers and partner since 2014. It has been validated by hundreds of innovators worldwide in challenging environments, both indoors and outdoors. As a backbone of mission-critical applications, Eliko's precise positioning networks provide transparency, efficiency and safety across industries worldwide.
Benefits of Eliko UWB RTLS
Accurate
Eliko UWB RTLS is the most accurate on the market as a result of using the AP-TWR UWB protocol. It combines active and passive measurements and provides up to 8 x more data points with every positioning.
The RTLS is designed for reliable 10-50 cm tracking or sub-1 metre networks in 2D or 3D in complex environments. In specific cases a 5 cm/2 inch accuracy is possible. The system uses a combination of hardware and custom algorithms designed and optimised in-house.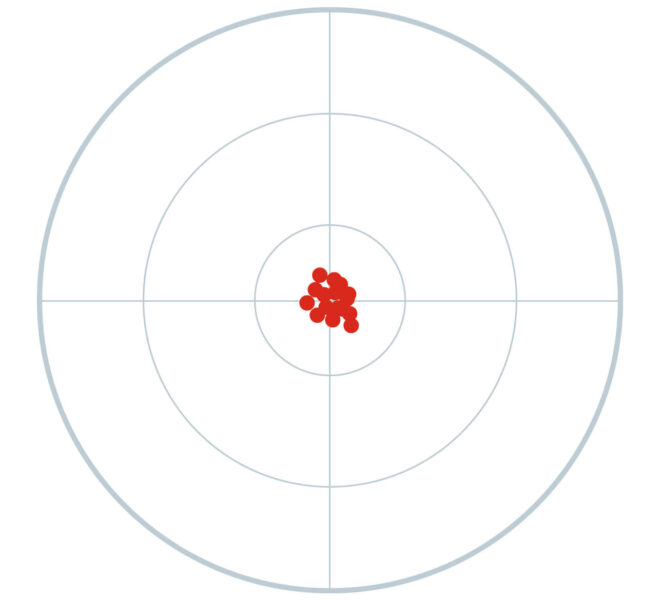 Reliable
Eliko UWB RTLS software provides robust and reliable localisation by combining unique algorithms for coordinate calculation, roaming, and network monitoring. This is a result of 5+ years of development and working in industrial environments.
On the low level, UWB radio itself has superior performance in multipath and reflections, penetrates obstacles and has no interference issues with other radio waves compared to BLE or Wi-Fi.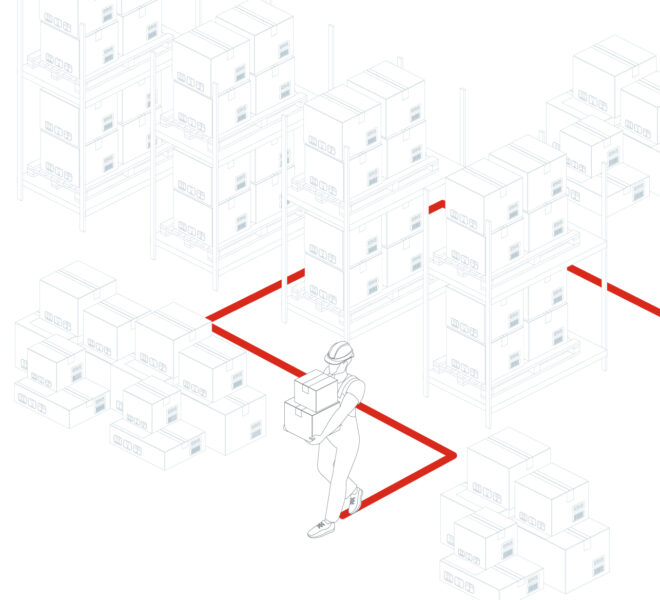 Tailored to your needs
Eliko RTLS adapts to your needs. We have designed the system to be flexible on every layer. The system supports accuracies from cm-level down to 1-anchor based proximity, refresh rates up to 75 Hz, and special tracking modes for solving use cases that others cannot.
Eliko's advanced distance-based system enables to scale the network by just adding anchors to the network. No time synchronizations or calibration are needed.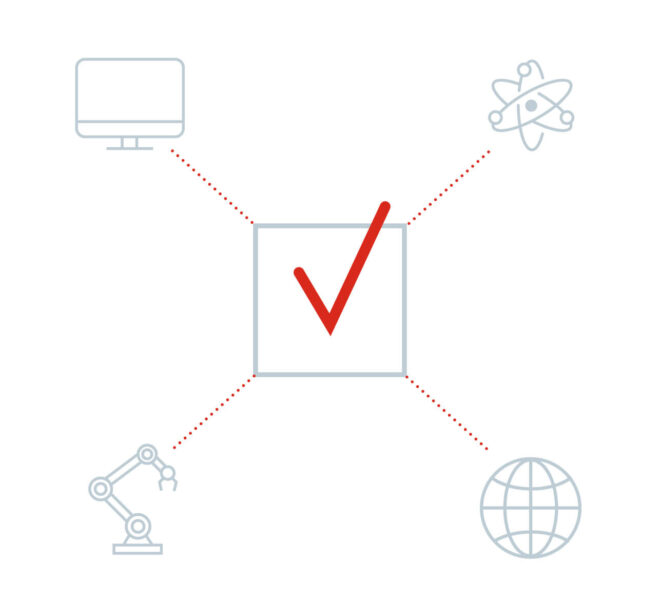 Cost-efficient
We ensure that you get a reliable positioning network with a fair value. Eliko RTLS enables to track objects with up to 3 x less hardware, using the AP-TWR protocol.  This lowers the initial installation and maintenance costs.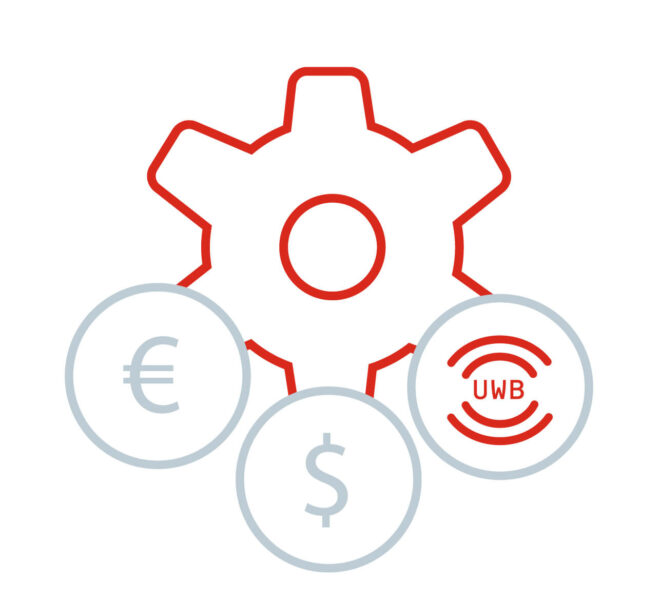 How it works
Watch our introductory video about how the Eliko UWB RTLS works.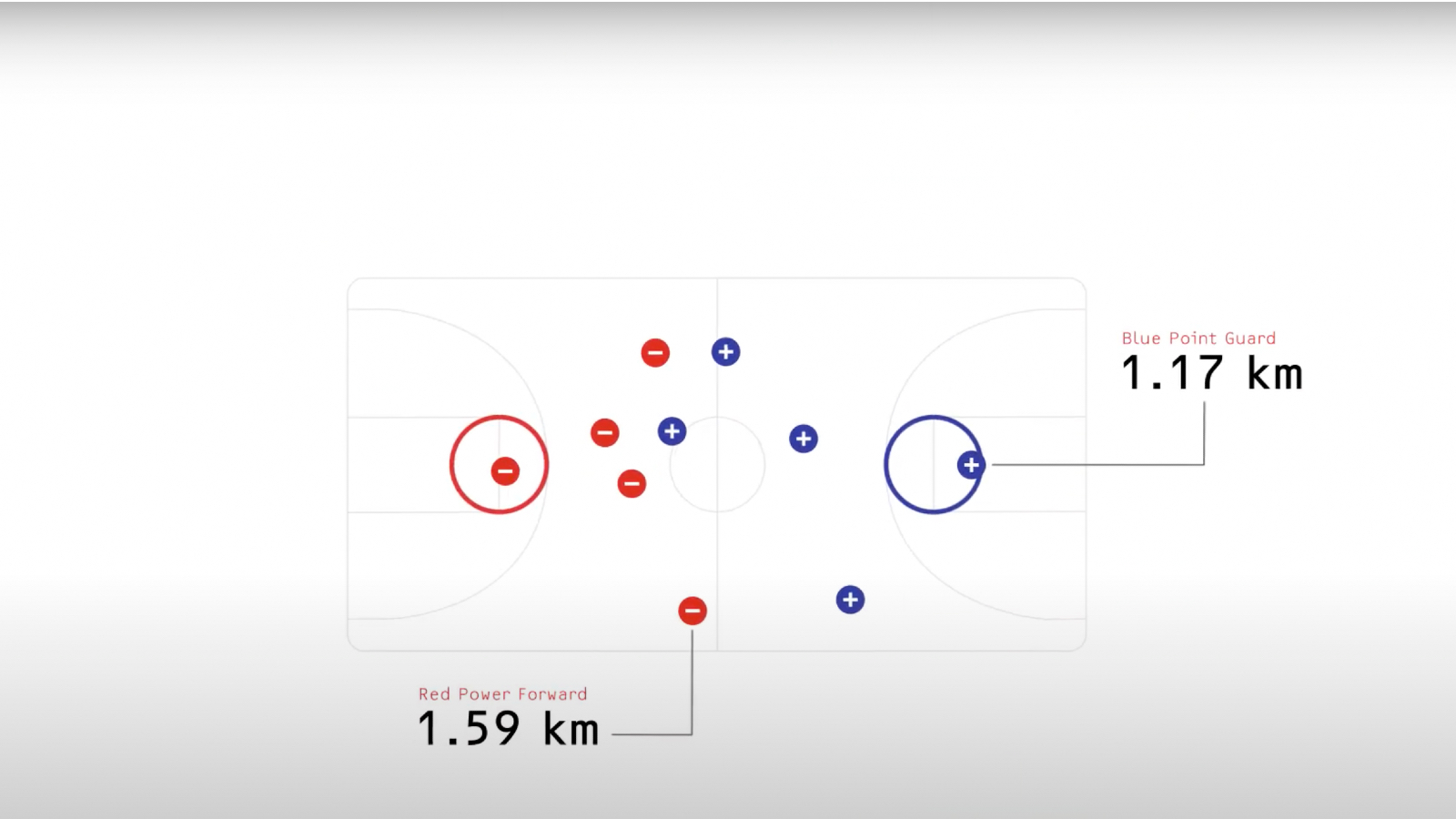 The Eliko UWB RTLS system consists of anchors, different tags, RTLS Engine and RTLS Manager softwares. The mobile tag uses ultra-wideband radio technology to communicate with the anchors that are placed around the tracking area. The tag chooses anchors based on self-learning algorithms from which the distances are calculated. Based on the distances measured, the coordinates are calculated in the server using state-of-the-art self-learning algorithms.
System components
Key components of the Eliko RTLS system are anchors, tags, and the RTLS software. Here is a short introduction to the system.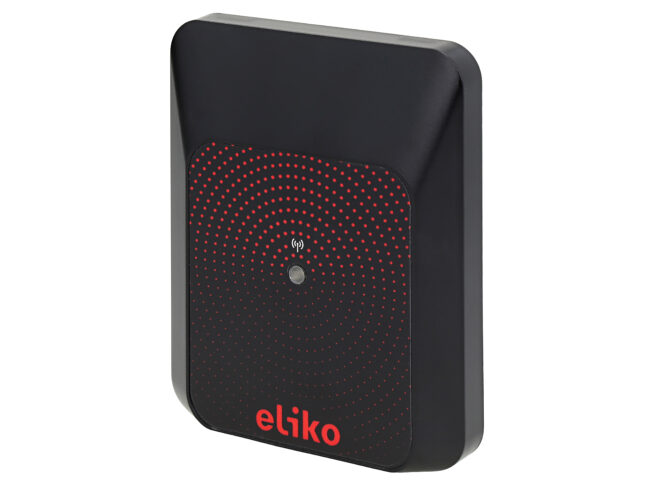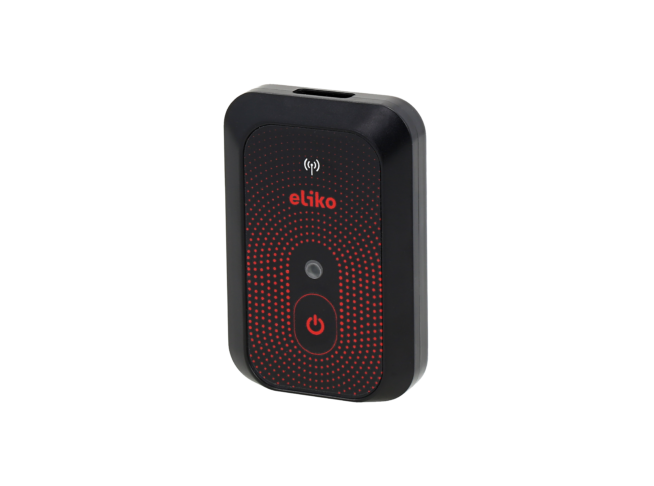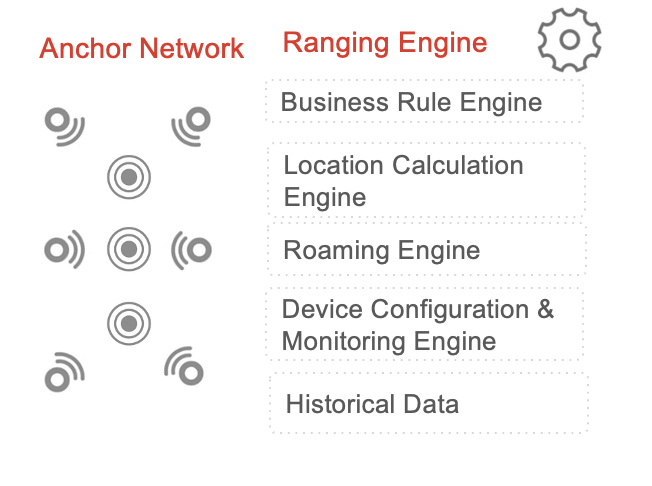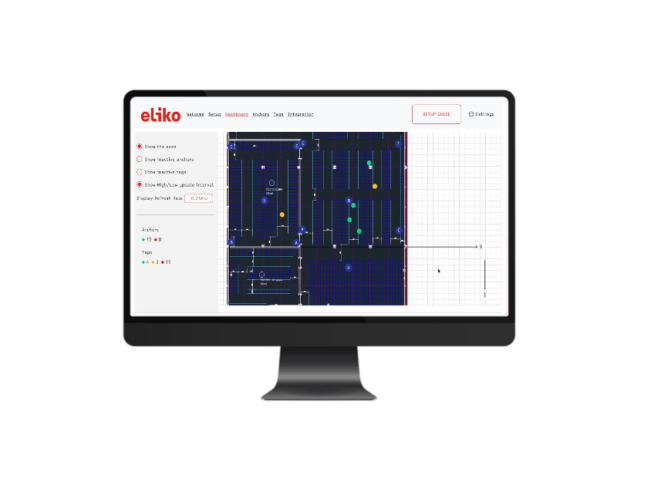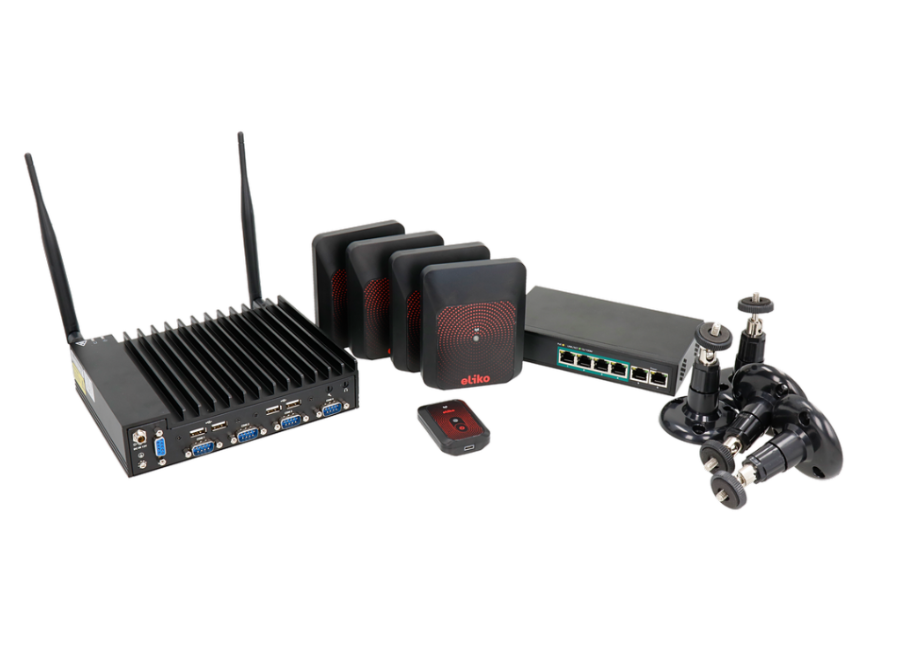 Tags
Tags are small mobile devices which enable you to track anything or anyone with an update rate from once per minute up to 100 Hz.
Personnel tag – compact devices with battery life up to 5 months, accelerometer, IP52 (IP67 on request)
Asset tag – IP67 casing and battery life up to 5 years, 6-DoF IMU optional
Vehicle tag – IP67 casing, custom cables, 6-DoF IMU optional
Configurable LED lights, vibration motor and external devices for alarms and notifications
Eliko RTLS Software
The Eliko RTLS Software is where the data from the anchors becomes a reliable coordinate across the tracking area. The software enables to also configure devices, build business rules –
Create zones, events, notifications & alarms based on zones
Proximity, 1D, 2D, 3D tracking
Connect objects to tags, track objects across indoor-outdoor areas
Location calculation using advanced ML algorithms and filtering
Advanced network management and adaptable configurations
Eliko RTLS Manager
The Eliko RTLS Manager is an easy graphical user interface to provide a clear overview of the system.
Enables to speed up the system setup
Configuration of anchors and tags
Real-time visualisation of the tracking area
Optional Add-ons
We use the following add-ons to set up the system:
USB charging dock
Different mounting options for tags and anchors
LED accessories for tags
Bracelet
Key features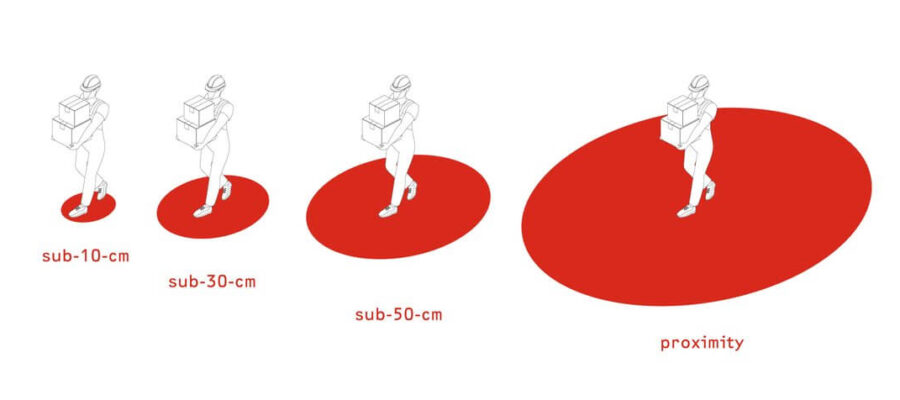 You can set up the system based on your accuracy needs starting from 5-10 cm down to room-level proximity. Accuracy is subject to anchor count: increase or decrease the density of anchors based on your accuracy needs and environment.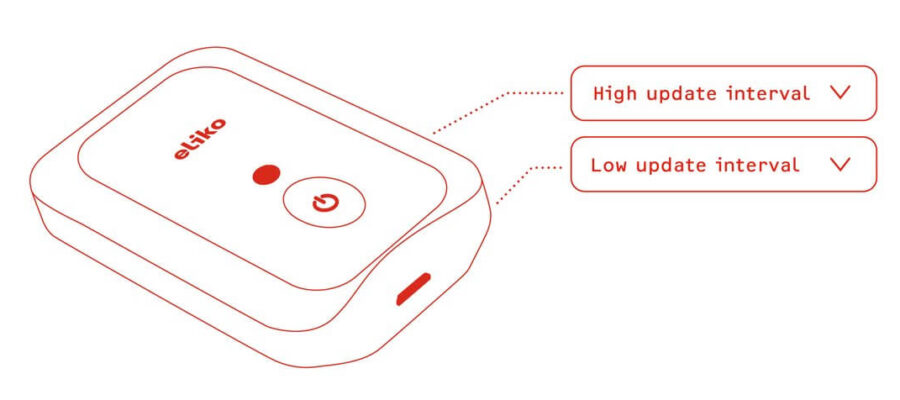 You can set suitable update rates for your tags from once per minute up to 75 Hz (Hz- times per second). The system enables you to set different update rates for standing and moving.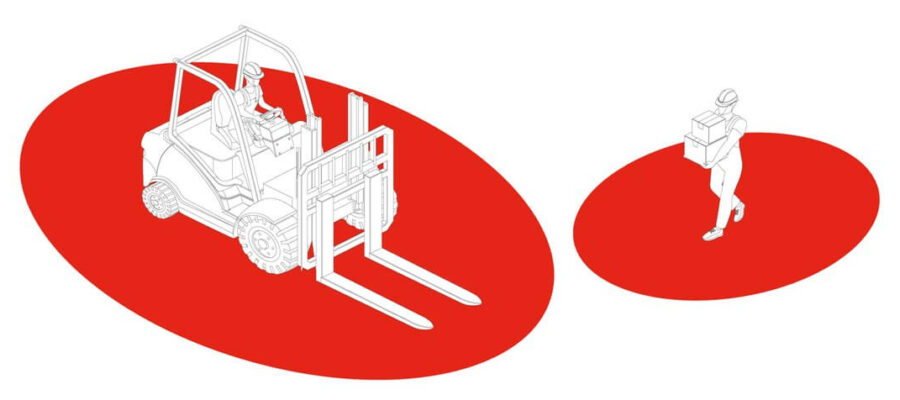 The geofence feature enables you to create digital zones around moving objects and people or static areas. So you can use the system for applications that keep employees safe by creating digital safety zones and anti-collision systems. Geofences also enable you to trigger other events, such as stopping a machine or sending a notification about an arrival at the production area.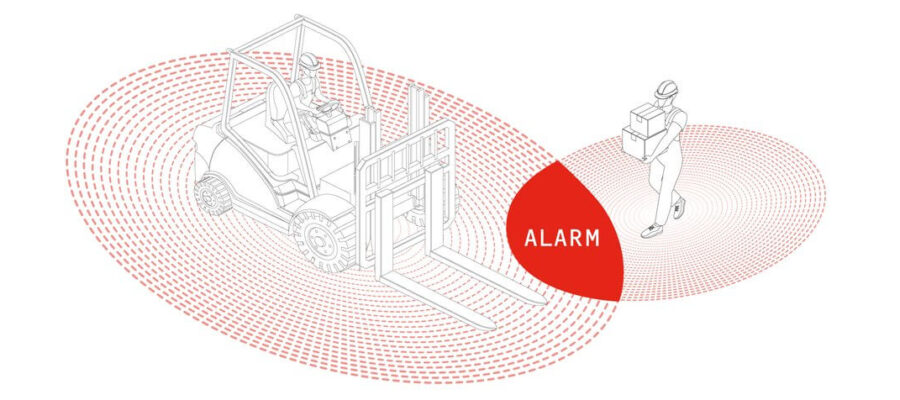 You can use the tags for applications where you need to trigger real-time notifications. For example, send alarm notifications to tags to flash LED on the tag, to make the tag vibrate or to trigger external devices. With its two-way communication and absolutely lowest latency, Eliko UWB RTLS is suitable for demanding applications.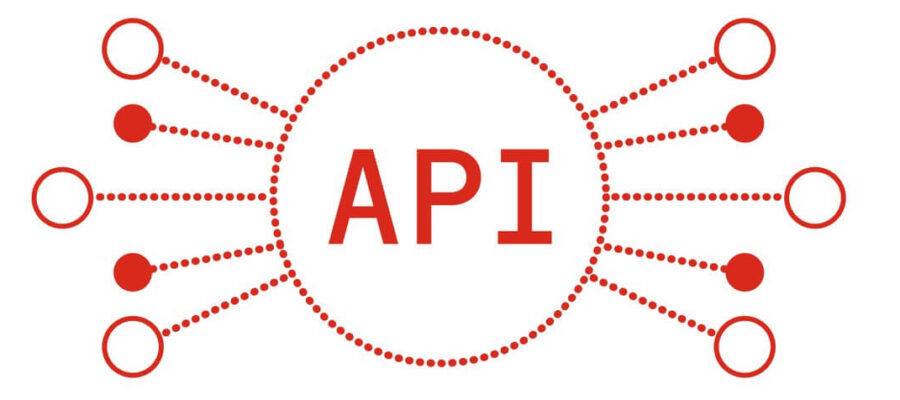 The system's API friendliness makes it ideal for developers demanding flexibility. Eliko offers both NMEA-based communication protocol as well as REST API for fast deployment. Contact us for the details and API documentation.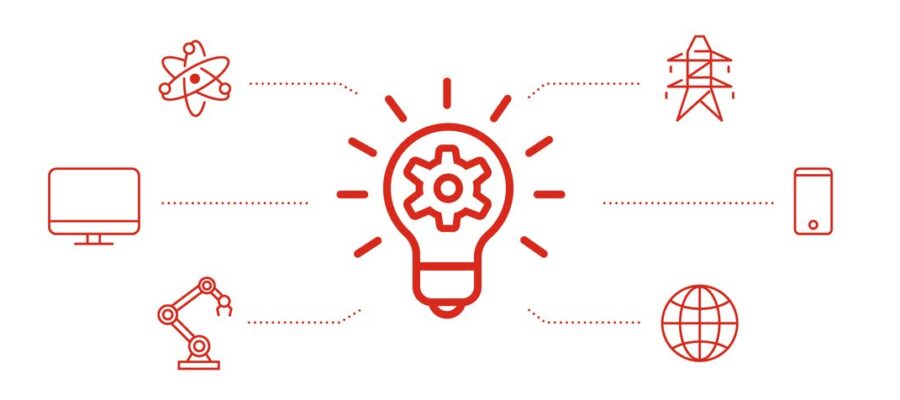 Do you have specific needs? We have customised the standard hardware, software, data output, integration and much more for various verticals with specific needs. Contact us at and let's discuss it.
Piloting with Eliko RTLS
Rent a RTLS kit from us to build your use case or test your application.  The kits contain:
6 pc Eliko RTLS Anchors
4 pc Eliko RTLS Personnel Tags
1 pc Eliko RTLS Ranging & Manager software licenses
1 pc Supermicro SuperServer E100-9AP
1 pc 4- or 8-port PoE Switch
  Technical support & solution consulting
Minimum duration: 1 month.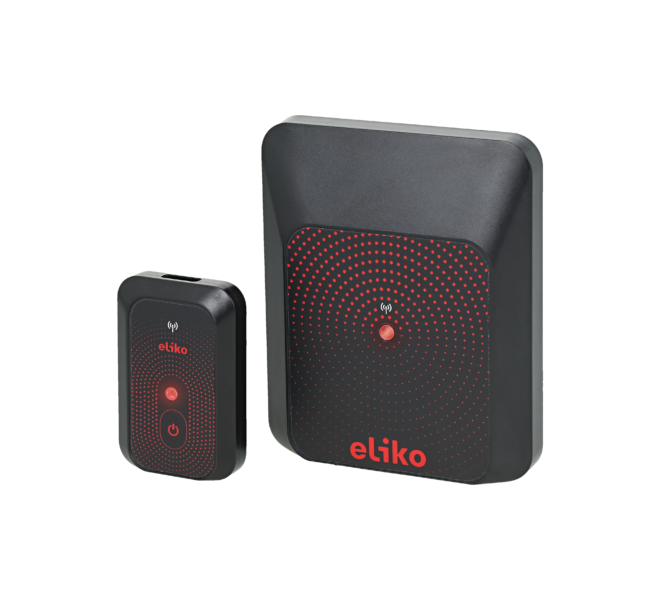 Positioning method
Eliko's real-time location system uses an active-passive two-way ranging technique. It includes the best from both two-way ranging and widely used time-difference of arrival. Eliko's AP-TWR outperforms standard TWR and TDoA by guaranteeing you enhanced precision, robustness and scalability.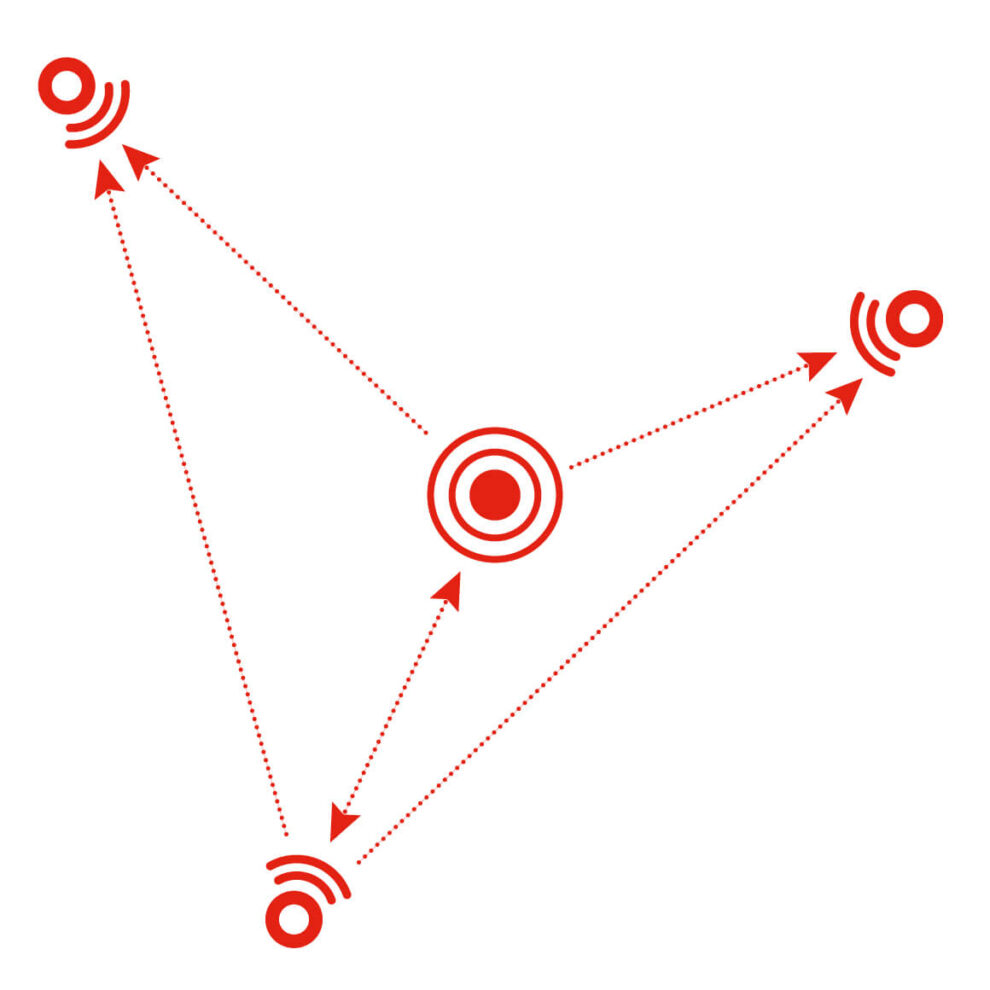 Active-Passive
Two-Way Ranging
(AP-TWR)
Output data
Distances
Latency
Low-latency alarms and geofences for safety applications: YES, and the number of devices is unlimited.
Precision
Enhanced precision
Synchronisation
Not required; enhances robustness
Scalability
Two-anchor positioning mode: YES.
Passive anchors: YES.
Proximity: YES.
Max number of anchors participating in ranging: UNLIMITED.
Anchor handovers: YES.
Locally calculated coordinates (at tags): YES.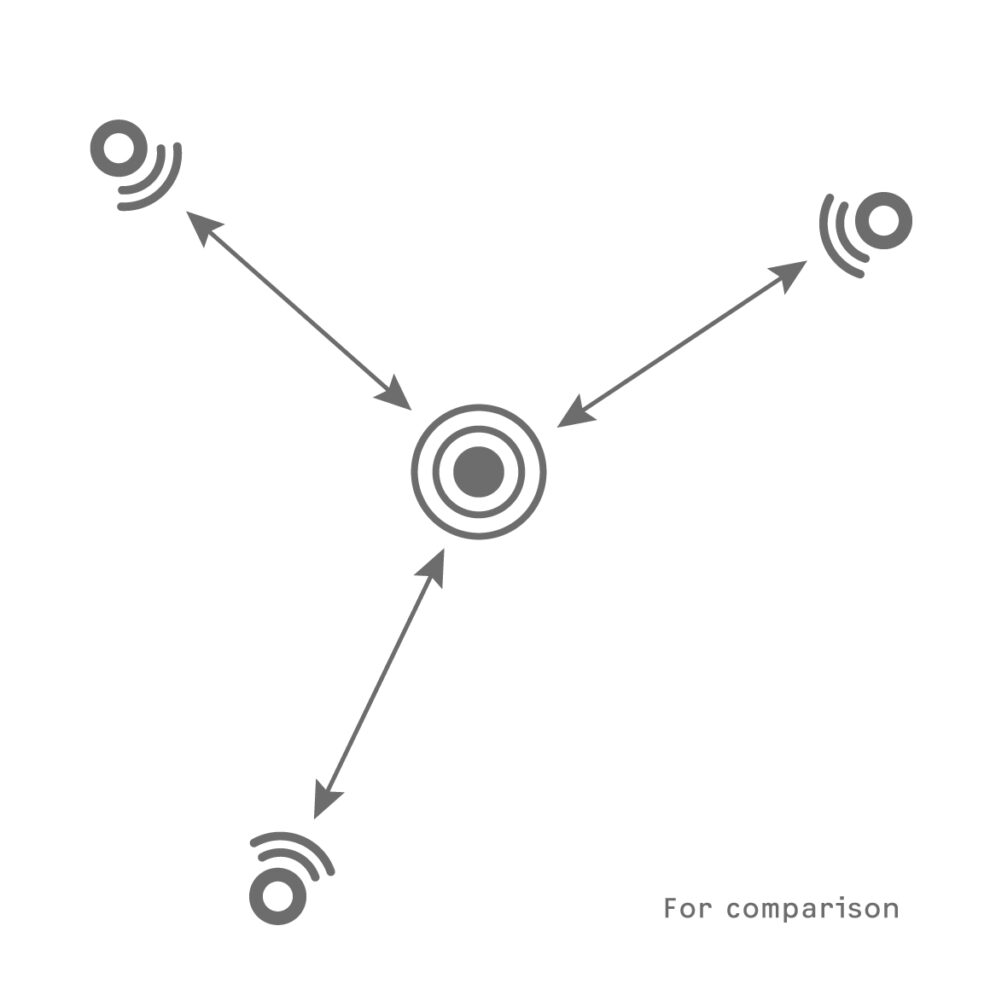 Standard Two-Way Ranging
(TWR)
Output data
Distances
Latency
Low-latency alarms and geofences for safety applications: YES, but the number of devices is limited.
Precision
Standard
Synchronisation
Not required; enhances robustness
Scalability
Two-anchor positioning mode: YES.
Passive anchors: NO.
Proximity: YES.
Each anchor decreases the number of possible tags and their update rate.
Anchor handovers: NO.
Locally calculated coordinates (at tags): YES.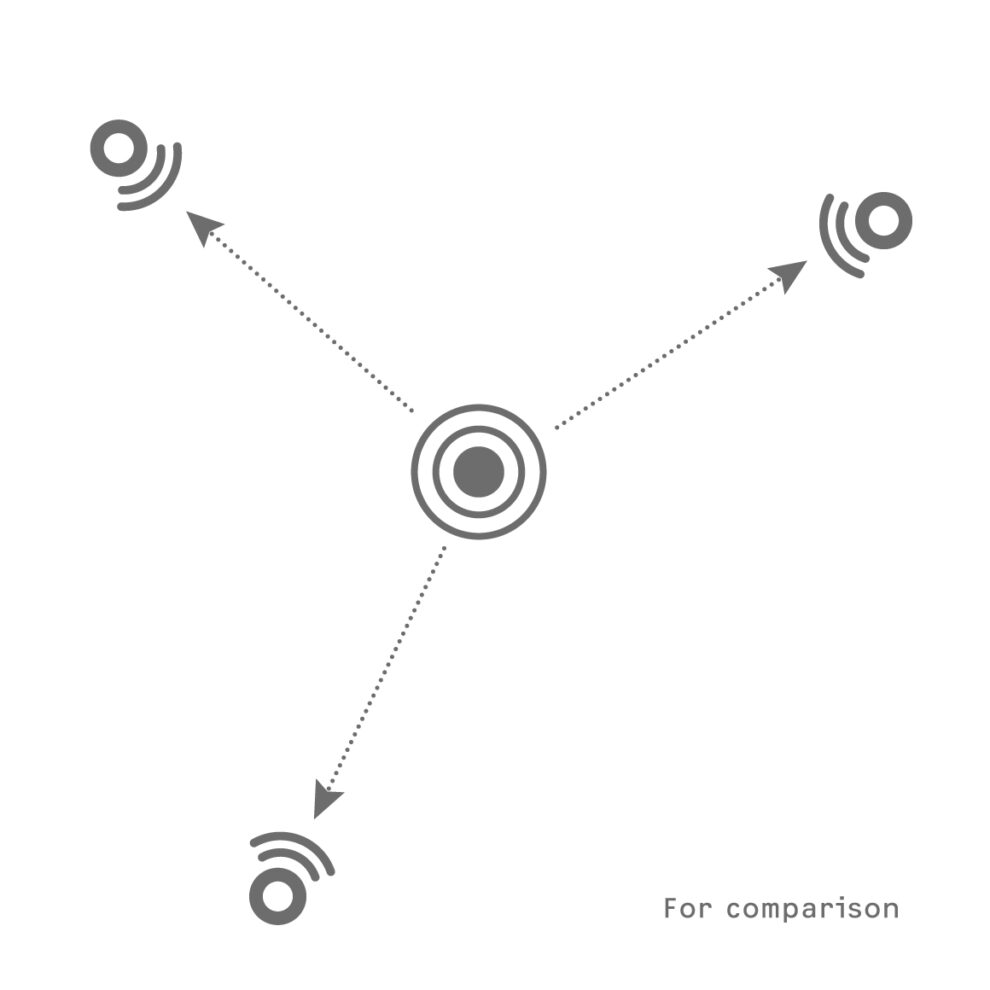 Time-difference of Arrival
(TDoA)
Output data
Time difference
Latency
Due to one way communication NO low-latency alarms and geofences for safety applications.
Precision
Standard
Synchronisation
Required; decreases robustness
Scalability
Two-anchor positioning mode: NO.
Passive anchors: YES.
Proximity: NO, only RSSI-based.
Unlimited number of anchors if all available anchors can synchronise
Anchor handovers: LIMITED to master synchronisation nodes.
Locally calculated coordinates: NO, requires data from the server sent back to the tag.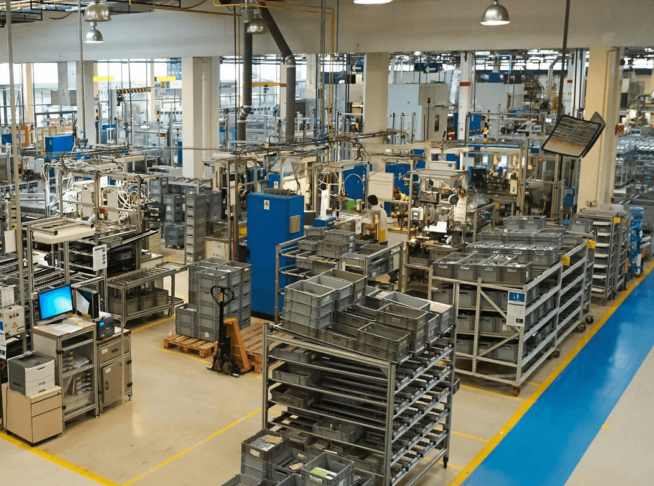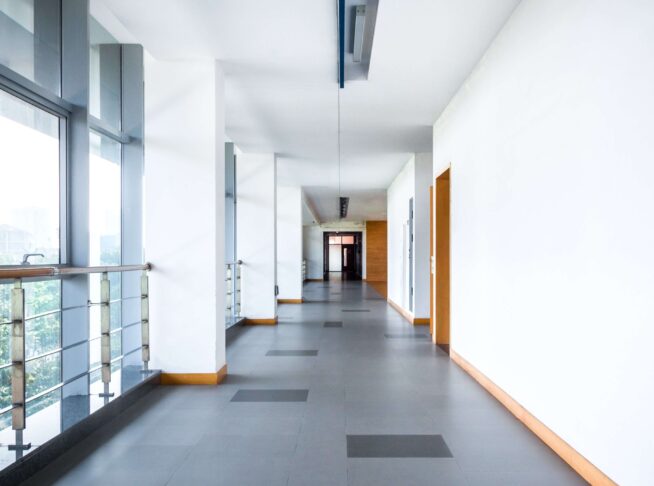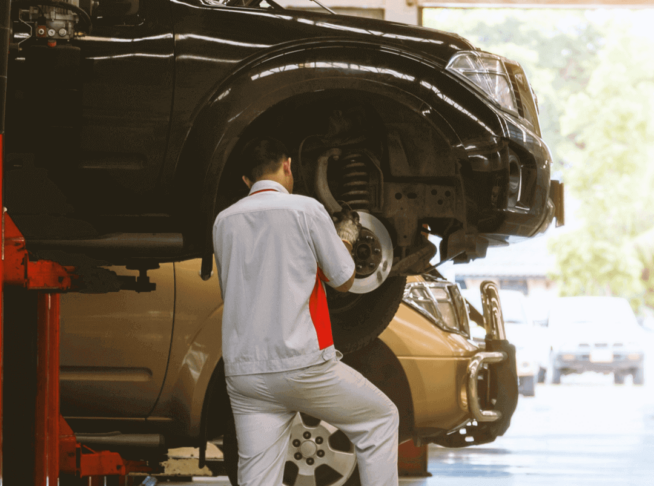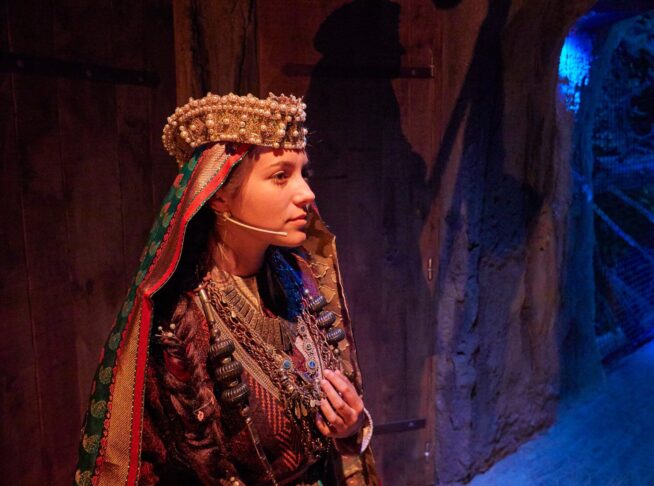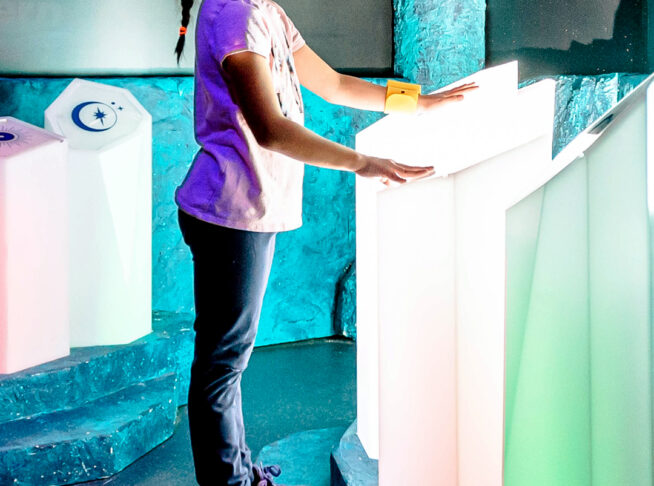 "We studied several real-time tracking systems with different technologies and, in the end, we decided to implement the UWB RTLS from Eliko. For us, it had the best location tracking results, the easiest configuration and the best cost-efficiency ratio."
"We did tests with Eliko's UWB RTLS and compared it with other similar solutions on the market. Based on our test results we are confident in recommending the TWR-based Eliko RTLS solution as a robust UWB solution."

"Eliko has proved to be on top of the competition in the RTLS domain, and its technical and sales force personnel have always been available when needed."

"The RFID simply gave us wrong measurements, and we wanted the best when it comes to accuracy and flexibility. Eliko's UWB RTLS system met our technical needs and was easy to understand. We had a good support from Eliko's team and they assist us well to set up the system, including the anchors."

"Eliko were a pleasure to work with. They were proactively supportive and always conscious of our needs. Their responsiveness despite the time zone difference of their headquarters made a huge difference in our ability to painlessly implement their technology. Their product is exceptional, but their commitment to supporting our work was what really allowed our experiences to shine." 
How to start
From solution consultation, network design and installation to maintenance – we support your projects from one end to the other and as much as you need. We provide global support from South and North America to Europe and Australia.
Solution consultation
Every partnership starts with a consultation to analyse the feasibility of the technology for your specific use cases.
Technical proposal
As a next step, we provide you with recommended radio planning, keeping in mind the most optimal solution for your use case and tracking environment. The proposal includes a detailed budget estimation.
Radio network planning
The final anchor locations depend on the use case and internal restrictions. We help plan your communication network to support the tracking system and determine the final radio plan.
Installation
We guide you through the installation step by step and help configure the system remotely.
Project handover
We verify that the tracking system fits your needs and hand it over to your team.
Ready to innovate? Get in touch
Frequently asked questions
Shaping the future
Eliko is shaping the future by developing next-generation positioning networks for digital solutions that depend on location data.
Proud partner of