About us
Eliko is a pioneering location technology company. Our vision is to drive digital transformation with industrial-grade positioning solutions. We design and develop the most accurate and reliable real-time location networks based on ultra-wideband technology and support innovators across a range of industries.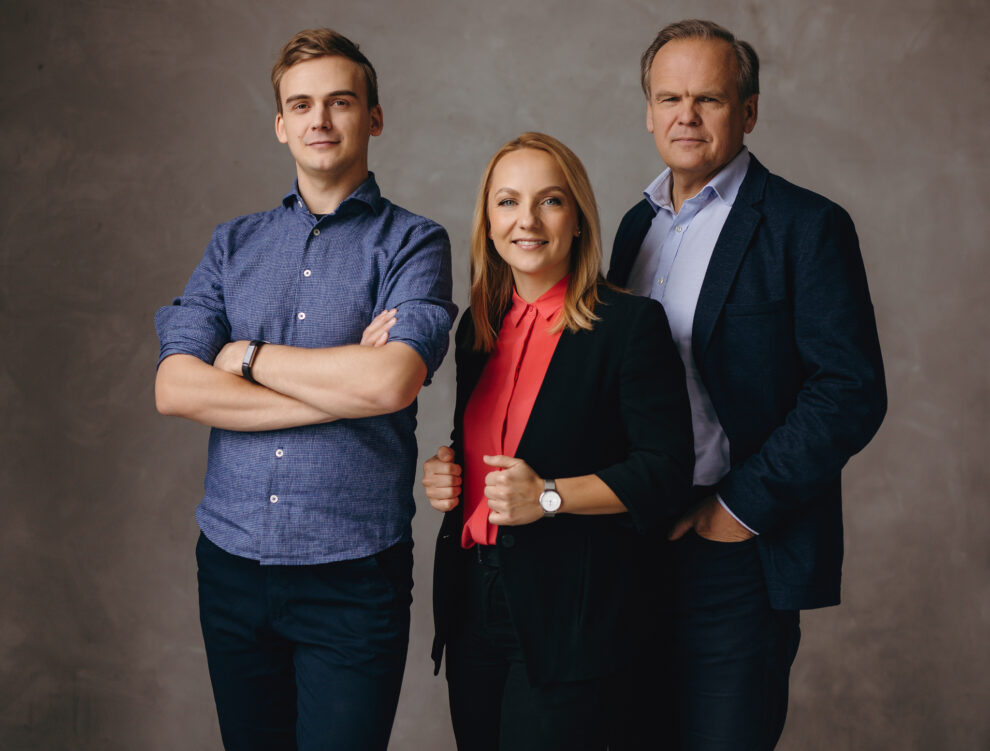 Eliko: since 2004
Eliko was founded in 2004 as an applied R&D company in communication and embedded systems. We have helped companies leverage the newest technologies and build products based on state-of-the-art research results.
Our team has delivered novel hardware and software solutions across industries worldwide. Even today, the cities of Tallinn and Tartu use SmartELI by Eliko, a street lighting control system that controls more than 65,000 lights in the two biggest cities of Estonia.
Eliko has co-developed patented Quadra impedance spectroscopy technology, widely used in top universities across the globe. It is a reliable and fast technology for biomedical diagnostic applications such as automatic tissue detection in spinal taps and biopsies.
Our engineering effort has stood behind a number of global success stories.
Present
Since 2014, Eliko is a location technology company focusing on building innovative radio-based real-time location systems (RTLS). Our core competence is in Ultra Wideband – the leading technology for reliable positioning.
Eliko builds future-proof positioning networks that are reliable, accurate, and flexible. Companies come to us because of our deep know-how, optimised technology platform, and tailored approach. Our in-house R&D team continuously works on new ways to provide reliable data in complex and challenging environments.
As a location technology company, we partner with global manufacturers, system integrators and software developers. Eliko's positioning networks are the backbone of mission-critical applications. They provide process transparency, efficiency, and employee safety across industries worldwide.
Key numbers
20
years
Location technology company with 20 years of experience designing new technologies and solutions.
30+
countries
Eliko RTLS systems can be found across industries worldwide from the Americas to Australia. We operate widely in Europe.
200+
customers
We are a part of a strong ecosystem of innovators from universities and public organisations to global enterprises and startups.
200+
publications
Research and innovation are in our DNA. Our employees have published hundreds of research articles and been awarded several patents.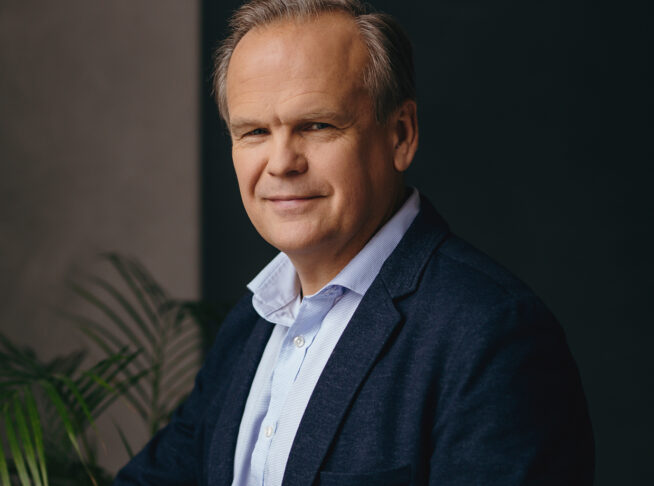 Location data is transformative for many industries and we aim to stand at the forefront of what this technology can enable. After all, what matters is the value we can create for our partners.
Our customers inspire us. We believe strong collaboration is the key to executing new ideas. Therefore, our technology roadmap focus is on our customers' rising needs. We will address new markets and applications in the future to enhance the human experience, build productivity and safety in global industries.
Our team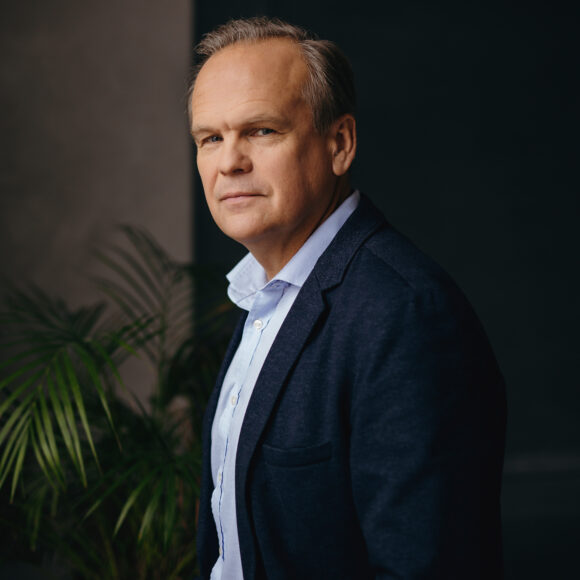 Indrek Ruiso
CEO
Indrek is in charge of the daily operations at Eliko. He was also one of the company's founders back in 2004. Indrek has extensive experience in the electronics industry and has been working in different leadership positions since the mid-'90s. He was the founder and CEO of MicroLink Electronics, a large electronics manufacturer.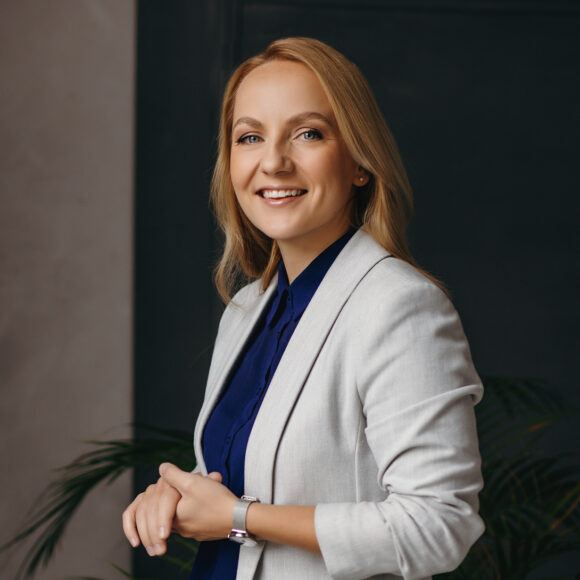 Liisa Parv
CMO
Liisa is the co-founder of Eliko's spin-off Eliko Location Technologies and is in charge of the strategic business development of the company. She is a multi-instrumentalist with 10+ years of experience in the field. She is working with innovators across multiple domains to bring Eliko RTLS into enterprise products and services across the world.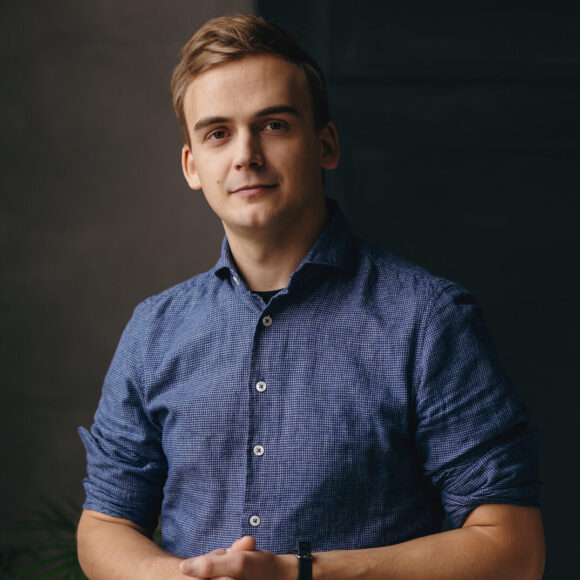 Sander Ulp
CTO
Sander is the visionary behind Eliko's unique positioning technology and ensures an innovative spirit thrives at Eliko with hundreds of clients to back up his ideas. He holds a doctorate degree in electronics and telecommunication from Tallinn University of Technology, specialising in distributed estimation in cooperative radio networks.
Our values
Innovation
We design technologies based on novel algorithms and communication models for devices that continuously need new functionalities. Therefore, our work requires continuous improvement and learning. We are tech enthusiasts and lifelong learners by nature.
Collaboration
We create value in partnerships. Eliko as a location technology company empowers engineers, designers, production managers, and entrepreneurs to improve work and enhance the human experience.
Come work with us
We're constantly looking for new talent. Check out our current openings or just send us your details.
Local partners
Shaping the future
Eliko is shaping the future of industries by developing next-generation positioning networks for digital solutions that depend on location data.
Global partners